The perfect fit of a men's wedding ring, is the fit which feels the most comfortable for you. Sounds simple. But if you have never worn a ring before, then it can be hard to determine what exactly comfortable is.
If you are questioning the fit of your ring, the points below will help you determine if it is the right fit:
The ring continues to feel comfortable over a long period of time, like a day. This allows for changes in the fingers size due to swelling.
The ring does not appear restrictive. You don't want your skin to bulging out the side, once the ring is in position.
It is firm over the knuckle, but you are able to spin the ring around the the base of your finger. This does not mean spin freely – that is too loose.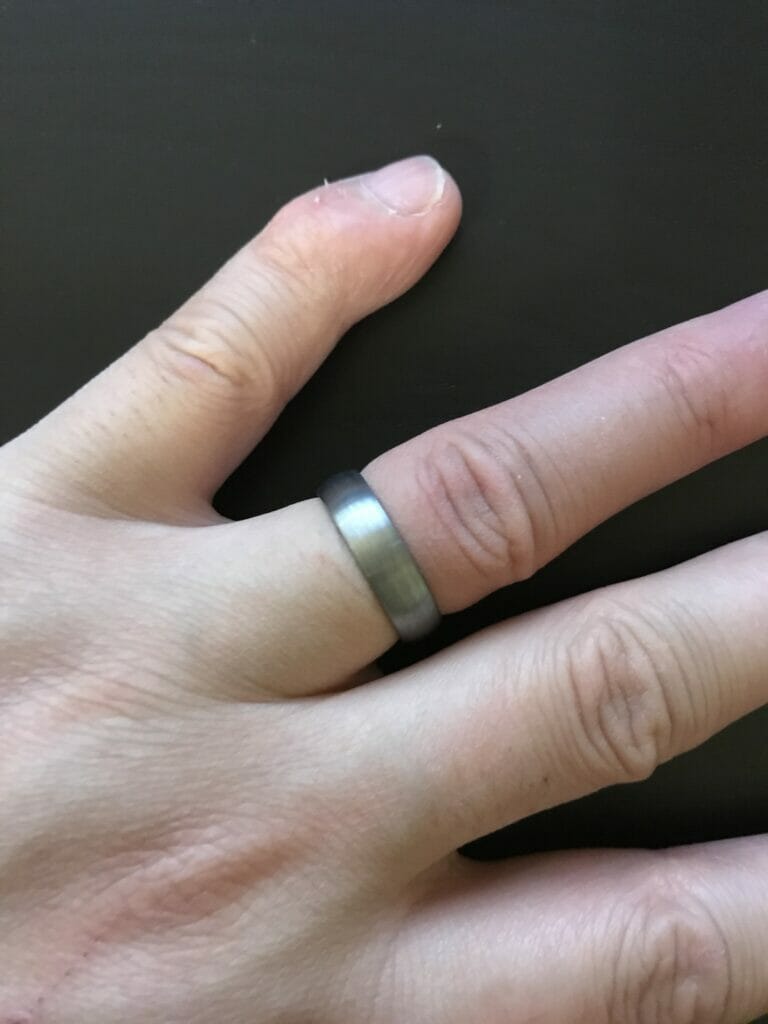 If you shake your hang, the ring should not come off. As well as not too loose that it falls about on your finger.
You are able to remove the ring. This might mean having to wriggle it over the knuckle. It doesn't mean having to put soap or oil on the ring to get it off.
You are able to get the ring over the knuckle. As with the above it doesn't mean having to force it on – you should be have to pass it over your knuckle, maybe with a wriggle.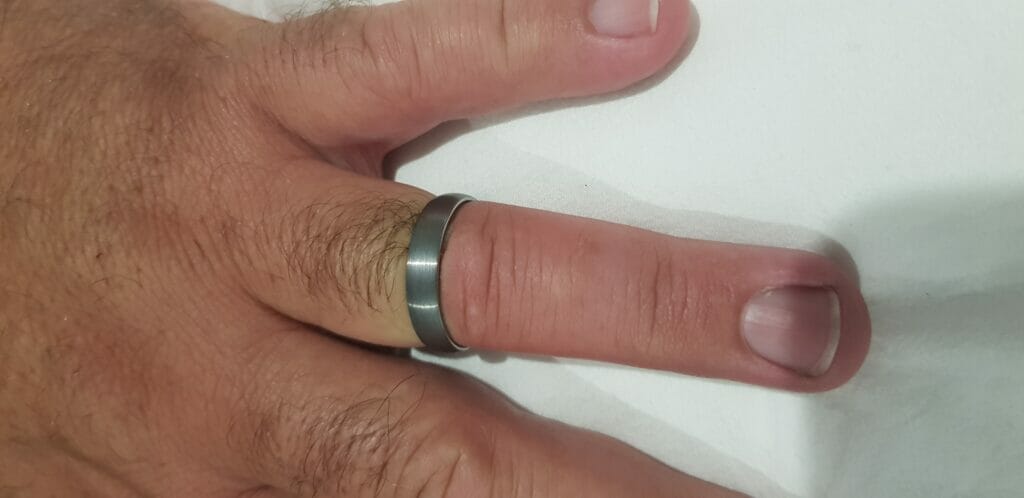 If you notice that your knuckle is quite a bit bigger than the base of your finger then the fit of your ring may need to be different. You may need a smaller ring, which takes a bit of force to get over the knuckle, this will means that once on it won't slide around.  
If you are unsure, please contact us here. We usually get you to send a few photos in of the fit, this helps us determine which size would fit you better.
Trying to figure out how you can size your finger first. Head over here.
Return to FAQ